2023 Little World Hunt Registrtaion
The Little World Hunt, Bench Show, and Field Events are approaching quickly! A $7,750 total purse is attracting a lot of members and their hounds to the hunt and bench show qualifying rounds!
This year's events will be happening at the South Creek Recreation Park, which is at 2249 Irwinton Road in Milledgeville, Georgia.
Hunt rounds for pre-qualified dogs begin on February 23rd. The semi-final round will be the 24th followed by the Hunt Finals, Bench Show and Field Events on the 25th.
ONLY PRE-QUALIFIED DOGS can enter the Hunt ans Bench Show events. Qualifying events are posted on our calendar.
The owners of pre-qualified dogs for the hunt must pay the $200 entry fee by midnight of February 18th to be in the hunt. NO HUNT ENTRIES WILL BE ACCEPTED AT THE EVENT.
Hunt registrations may be either paid by the online link here or by mail to: ACH&BGA, PO Box 126 Ellerslie, GA 31807. The hunt registration fee is $200 and other events are $50 each.
Here is a link to the registration form. All events can be paid for through online orders. Pre-qualified dogs for the BENCH show can pay online or at the event.
Little World Hunt purse details… $7,750 total payout, with the breakdown as follows: Each Field Event winner will receive $300, with the second place dog receiving $200. The Bench Show overall winner will receive $500, and the Reserve will get $250. As for the Nite Hunt, the Little World Hunt Champion will receive $2,500. The Reserve will get $1,500, and the dog winning third place will get $1,000.
Here is the link
again to register for all events. Don't forget that hunt and show dogs need to have pre-qualified and that hunt entries need to either register by February 18th
online
by mail to:
ACH&BGA, PO Box 126 Ellerslie, GA 31807
2021 World Hunt Image Gallery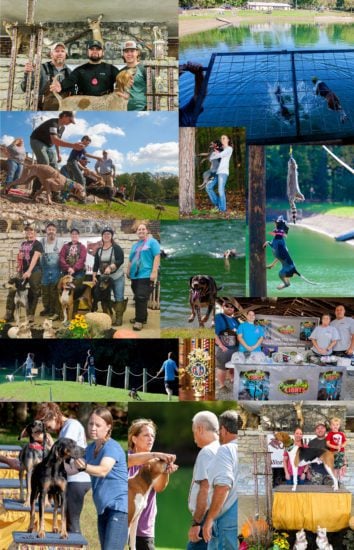 Big Game Champions of 2021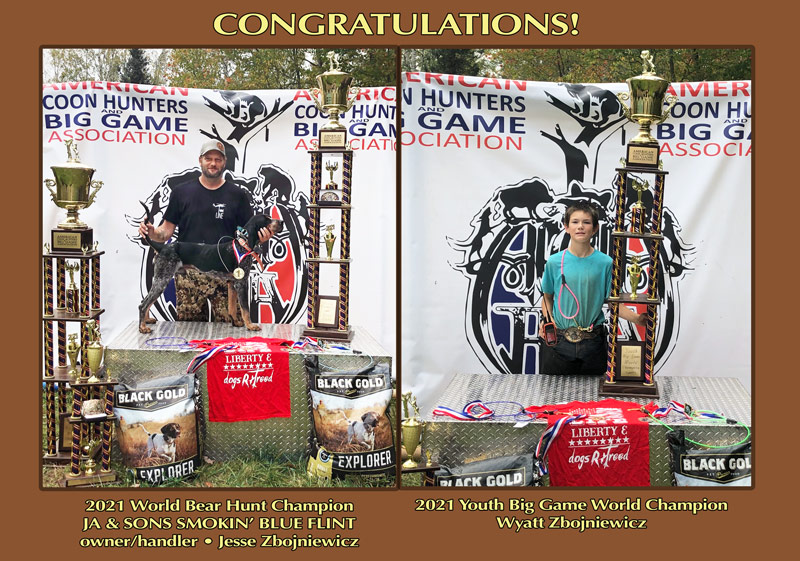 October 6th - 9th - ONLY DAYS AWAY!!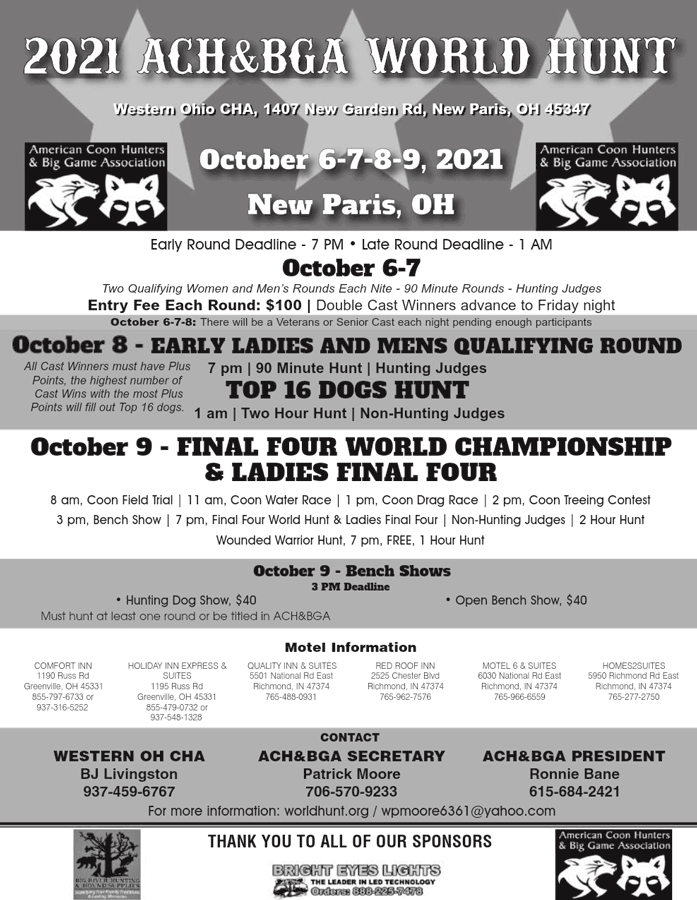 Youth World Championship Results
Congratulations
to the winners of the Youth Worlds !!
World Champion Best of Show
Skyline Mtn Moose
, owned and handled by
Kaydence Butcher
.
2021 ACH&BGA Youth World Hunt results, Junior Division
First Place: Coonvalley Blue Boy
Handler : Lane Faulkner
Owner : Robert Grissom
Second Place: Hicks Southern Creek Choco
Handler : Braylin Wester
Owner : Scott Hicks
Thank you to the sponsors of the event, who helped to underwrite trophy and prize expenses.
Sponsors
(links in
bold
)
Showtime Premium dog food. Attorney David Dozier of Dozier Law, who practices in Savannah and Macon, Georgia. Attorney Eric Hunt  of Hunt Law Firm, who has offices in Macon, Savannah, Albany and Atlanta, Georgia. Frank Horne & Associates, a law firm in Macon, Georgia. Phone: 478-238-6690.
View the December 2020
Issue of the ACHA Magazine